Automated thin-film thickness mapping
1.

Quick mapping
2.

Sample up to 450mm in diameter
3.

Many card models
4.

Customizable
5.

Automated
The Filmetrics F50 family of products can map film thickness as quickly as two dots per second. A motorized R-Theta stage accepts standard and personalized mandrels for samples up to 450 mm in diameter. (It's the same long-lived stage that performs millions of measurements in our production systems!)
Map models can be polar, rectangular or linear, or you can create your own without limiting the number of measurement points. Dozens of predefined card models are provided.
The F50 film thickness mapping system connects to the USB port on your Windows® computer and can be set up in minutes.
The different F50 instruments are distinguished mainly by the thickness and the wavelength range. The F50 standard is the most popular. Generally shorter wavelengths (for example, F50-UV) are required to measure thinner films, while longer wavelengths are used to measure thicker, rougher and more opaque films.
Semiconductor manufacturing




photoresist




Oxides / nitrides / SOI




wafer




Mems




photoresist




Silicon membranes




Biomedical devices




Hardness coating




Anti-reflective coating




Liquid crystal display




Cellular deficiencies




Polyamide




ITO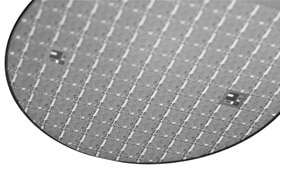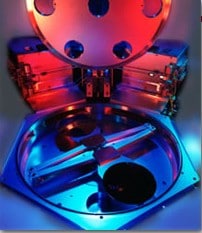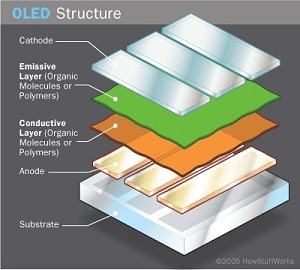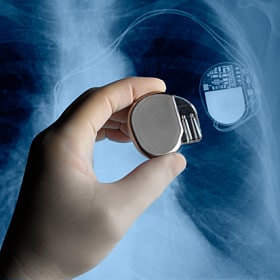 More info on applications
- Amorphous and polysilicon
- Dielectric
- Hard thickness
- IC failure analysis
- ITO and other TCO
- Medical equipement
- Metal thickness
- Microfluidics
- OLED
- Ophthalmic coatings
- Parylene Coatings
- Photoresist
- Porous silicon
- Treatment films
- Refractive index & k
- Wafers and membranes of silicon
- Solar applications
- Semiconductor teaching laboratories
- Roughness and surface finish
Customizable thickness mapping up to 300mm
Integrated spectrometer / light source




fiber optic cable




Reflectance standards for 4 ", 6" and 200 mm sections




TS-SiO2-4-7200 Thickness standard




BK7 reflectance standard




Flattening filter (for highly reflective substrates)




Vacuum pump




Replacement lamp TH-1
Additional benefits

Library with more than 130 materials included with each system, with access to 100 others




Application engineers available for immediate 24 hour assistance (Monday to Friday)




"Hands On" online support




Hardware upgrade program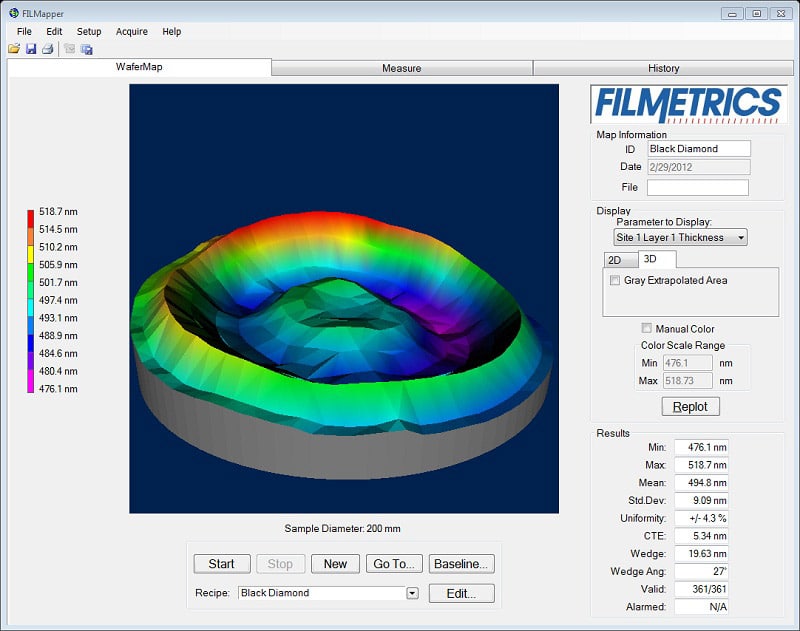 - Quick mapping
- Sample up to 450mm in diameter
- Many card models
- Customizable
- Automated
NIST-traceable thickness standard
F50 chuck - 100mm, 200mm, 300mm & 450mm

F50 small spot option, VIS-UV

| | | |
| --- | --- | --- |
| F50 | 20nm - 70µm | 380-1050nm |
| F50-UV | 5nm - 40µm | 190-1100nm |
| F50-NIR | 100nm - 250µm | 950-1700nm |
| F50-EXR | 20nm - 250µm | 380-1700nm |
| F50-UVX | 5nm - 250µm | 190-1700nm |
| F50-XT | 0.2µm - 450µm | 1440-1690nm |
| F50-s980 | 4µm - 1mm | 960-1000nm |
| F50-s1310 | 7µm - 2mm | 1280-1340nm |
| F50-s1550 | 10µm - 3mm | 1520-1580nm |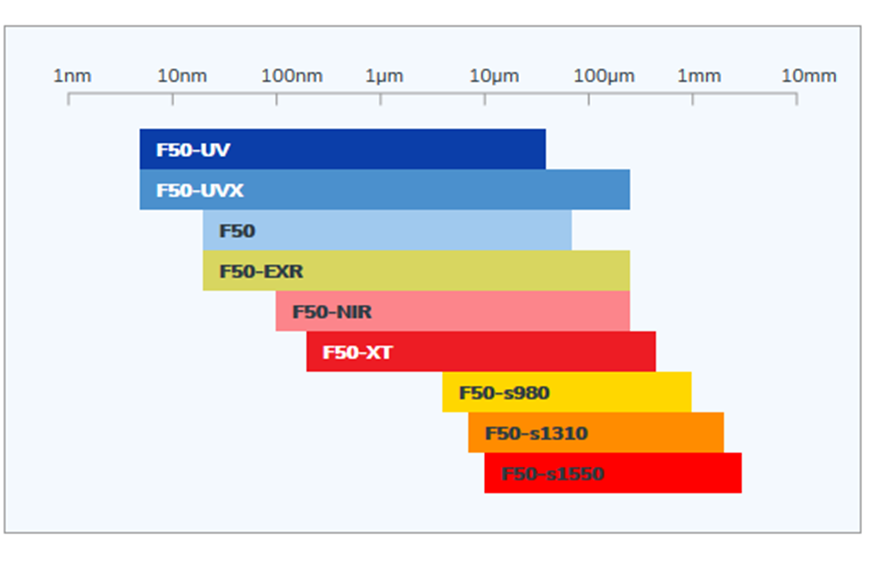 Contact us for more information on this product
Would you like an estimation ?
Additional information?
We will reply to you within 24 hours