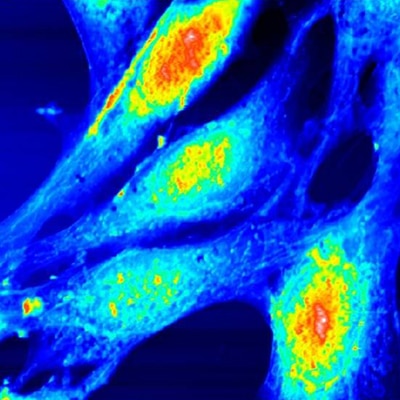 Always more possibilities
with the AFM Nano-Observer

1. Environmental control: Gas, humidity
2. Liquid medium: No additional adjustment
3. Temperature control: From -35°C to 250°C

Contamination prevention and stable measures
The AFM Nano-Observer is compatible with a controlled environment during image acquisition.

With the atmosphere control accessory, it is possible to isolate the volume inside the AFM, to introduce an inert gas or to control the relative humidity. Setting the relative humidity to values ​​close to 0% inside the chamber is essential to obtain reproducible results when using electric modes such as HD-KFM, ResiScope, SMIM, EFM, etc. to avoid the effects of local oxidation due to the presence of water layers on the surface. In the case of anodic oxidation experiments by local probe, it is necessary to have precise and reproducible control of the relative humidity (RH) when studying the oxidation kinetics. The small volume of the atmosphere control accessory, associated with the diffusers in the gas inlet of the AFM Nano-Observer, allows rapid control of changes in relative humidity.
Prevents contamination

Stable measurement for electrical characterization


Volume of the atmosphere: 451 cm3
Real-time acquisition, crystallization of the polymer under temperature control, 10 µm
Laser angle compensation & No additional adjustment
AFM Nano-Observer is compatible with imaging in liquid medium.

It includes a cell and a tip holder specially designed for creating images in liquids in contact or resonance mode. In addition, a connector can be included in the liquid cell to connect a bi-potentiostat in order to carry out electrochemical experiments. The support has been designed so that the angle of the reflected laser point is compensated when the cell is filled with liquid (water, PBS, etc.). Laser / photodetector alignment can be easily achieved under ambient conditions. Once the cell is filled with liquid, the only adjustment necessary is to move the photodetector down to center the laser point again.

Another advantage of the special support design is the minimization of the liquid evaporation rate, thus minimizing the intrinsic drift of imaging in a liquid environment.
Laser angle compensation.

No additional laser positioning.


Long-term stability imaging in resonant mode.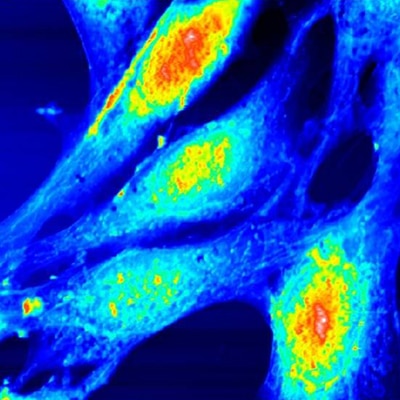 Contrôle de la température



The AFM Nano-Observer is compatible with the EZ temperature temperature control accessory developed by CSI to provide temperature control and precise imaging during temperature changes.
It is compatible with all AFM modes. A heating or cooling sample plate are available to study temperature dependent surface phenomena, such as phase transitions on polymers, materials or biological samples.
The temperature range is from -35 ° C to 250 ° C. The design of the AFM architecture of Nano-Observer minimizes the temperature gradient between the heating plate and the scanner, so that thermal drift is minimized. This provides a stable image during the rise in temperature.
Limited thermal expansion

Thermal insulation

-35 ° C to 250 ° C

Precise temperature

Imaging during temperature change


Compatible with: oscillating / contact modes, environmental control, liquids
Contact us for more information on this product
Would you like an estimation ?
Additional information?
We will reply to you within 24 hours